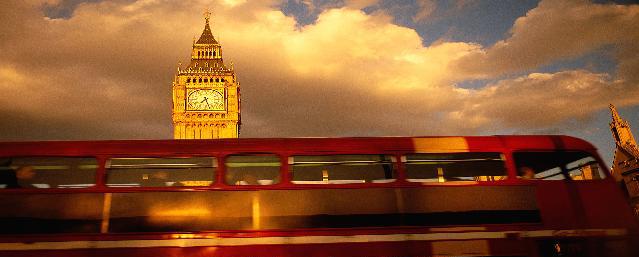 The Law Journal UK -- A University of London LL.B. Teaching Institution -- and providing tutoring for all UK Law School programmes.
Get your UK Law Degree from Home
You can earn your UK law degree from a leading university -- the University of London -- from home! Click here for more information.
or
Need Help with your current Law Studies?
Tutoring is available for all UK Law Schools! For more information, Click Here.
Studying Law opens the door to opportunities. You can practice Law with a Barrister or Solicitor -- or you can use your Law Degree for career advancement. Many students study Law to enhance, for example, their career in business or in law enforcement.
We at The Law Journal UK provide for all our students a higher quality personalised one-to-one approach, via e-mail, geared to your unique needs.
Based on your needs, we can supply lectures, discussions, plus sample quiz and examination questions for unlimited courses as well as intensive support.
Your cost is low -- and the quality of our LL.B. law school tutoring is high.
Plus -- we know studying can be challenging, given work, family and other responsibilities. We will help you develop your study schedule, and supervise your learning as per our agreed plan.
All the above for one-third of the fees charged by other teaching institutions!
To go directly to a discussion of the different levels of tutoring available -- click here.
We accept students worldwide.
If you are looking to take your LL.B. consider the University of London:
The University of London
with academic development by the following Lead Colleges:
Birkbeck College
King's College London
London School of Economics and Political Science
Queen Mary
School of Oriental and African Studies
University College London
offers the Bachelor of Laws (LL.B.)
through their External Programme.
For more information on the University of London's Bachelor of Laws (LL.B.) External Programme,
The Law Journal UK, as a Teaching Institution, offers academic support and tuition for students registered in the following Bachelor of Laws (LL.B.) courses:
Company Law
Family Law
Employment Law
Medical Law
European Law
Criminal Law
Public (Constitutional) Law
English Legal System
Elements of the Law of Contract
Land Law
Law of Torts
Law of Trusts and Equities
Commercial Law
Intellectual Property Law
Other courses are available on request.
Tuition - for the London LL.B. as well as Law School Tutoring - is offered at three different levels.

Level 1 (recommended):
You will receive intensive 1:1 tutoring via e-mail for the courses following the UK LLB syllabus.
Based on your study needs, you can receive regular course lectures and review questions geared to your unique situation.
You can also regularly attempt exam-type questions, which will be marked as such.
This degree of intensive study is essential for success -- most students are simply unprepared for writing their law exams, and do not succeed.
A law exam is a very different experience than the regular post-secondary or tertiary examination.
We will prepare you to think like a lawyer, so that you can succeed and prosper.
Please note that this offering is more than the selling of canned lectures and a few assignments, something seen all too often.
Students need full support, not simply an impersonal tape with a limited number of assignments.
The next levels of support are as follows:
Level 2A (Level 1 Lite): Less intensive than Level 1, but still comprehensive personal support.
Level 2B (Level 3 Plus): More intensive personal support than Level 3's ad hoc support, but less intensive than Level 1's detailed syllabus.
Level 3: Ad Hoc Personalised Support on problems, plus occasional sample practice examination questions.
The Law Journal UK, and its Teaching Institution, are headed by Brian Risman.
Brian is an Honours LL.B. graduate from the University of London and is pursuing his LL.M. from the same institution.
Brian has briefed the House of Lords with recommendations on the proposed rules for the new United Kingdom Supreme Court.
He has also authored seminars on Copyright: Software Licensing and Credit Card Fraud.
Brian has also spoken at Legal Conferences in the UK and abroad.
In addition, Brian is a member of the Society of Legal Scholars of the United Kingdom and Ireland.
Our goal is for you to succeed!
Secure and Confidential Payment is via PayPal -- at a flat rate covering all courses for the next year -- there are no additional charges -- which entitles you to unlimited tutoring and support over the next year! Payment can be made by clicking on the button below.
NOTE: ALTHOUGH PAYMENT IS VIA PAYPAL, YOU DO NOT NEED TO SET UP A PAYPAL ACCOUNT -- ONCE YOU CLICK THE PAYPAL BUTTON BELOW, YOU CAN USE YOUR CREDIT CARD. WE USE PAYPAL TO GUARANTEE YOUR SECURITY FOR YOUR ONLINE PAYMENT.
Please note that alternative payment and instruction arrangements can be negotiated. Please contact Brian Risman to discuss.
Our Rates -- Value for your Legal Education!
Level 1 (recommended): 450 pounds sterling
Level 2A: 300 pounds sterling
Level 2B: 300 pounds sterling
Level 3: 150 pounds sterling
For more information, please feel free to contact Brian Risman.
Besides e-mail,
you can reach us on Twitter at "UK_Law_Tutor" ,
or on Facebook at "Brian Risman" .